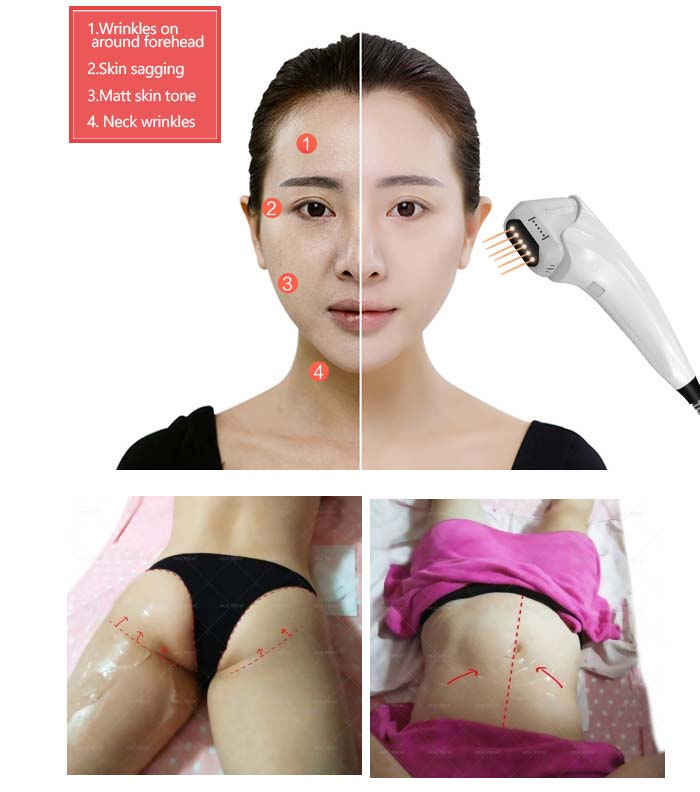 Technology Background
The HIFU has been used in medical science for more than 50 years, which is safe and effective, used foent system, then it's discovered that its excellent efficacy in improving skin and eliminating fat and then it is introduced into the medical cosmetic field.
Home use HIFU focuses the ultrasound on single energy spots by using high intensity focused ultrasound (HIFU) to generate high energy working on the superficial musculo-aponeurotic system , so that the SMAS layer shrinks to stimulate restrur eliminating organism lesion tissues in organism medically. At the early time, it's used for tumor treatmcturing and regeneration of collagen molecules in the deep skin. Meanwhile, the energy skims over the skin, thus there's no need to worry about skin damage; it can also lift skin, compact facial contour and smooth wrinkles quickly.
Instrumental advantages
When HIFU works on the deep skin, energy contraction happens immediately and the temperature of cells in the inner skin can quickly rise to 60-70℃ which is the best temperature to promote rapid reorganizing and regeneration of collagen molecules.