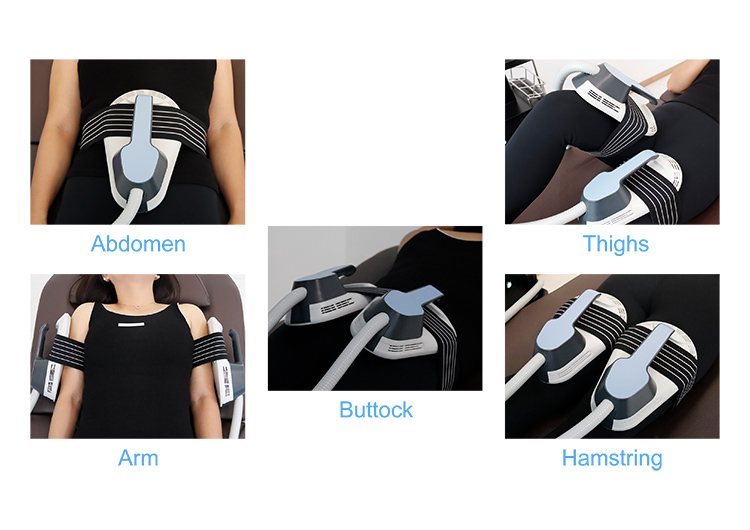 1. Build Muscle
The muscle contracts 30000 times with high frequency and intensity, so as to train and increase muscle
density and volume
2. Reduce Fat
The ultimate contraction of muscle needs a large amount of energy supply, so the fat cells beside
the muscle are also consumed, leading to natural apoptosis and effective reduction of fat thickness
3. Muscle Sculpt
Exercising the abdominal muscles, shaping the vest line / exercising the hip muscles, creating the peach hips / exercising the abdominal oblique muscles, and shaping the mermaid line.
4. Pelvic floor muscle repair
Effectively enhance the pelvic floor muscles, restore firmness, and improve elasticity; strengthen the pelvic floor muscles, repel incontinence, urine leakage, dripping, and lower abdomen protrusion , Lower basin slack and other problems; get rid of difficult orgasm and other problems...