360 Cryolipolysis handles

- 360° all-dimension surrounding cooling applicators
- The treating area is all-dimension cryolipolise Approach 100% frozen in full area
- A FREEZE CONTOUR PLUS treatment corresponds approximately 3 treatments with typical fat freezing devices
- Only 35 to 45 mins time each treatment needed instead of 60 mins . Save about half treatment time to treat more customers .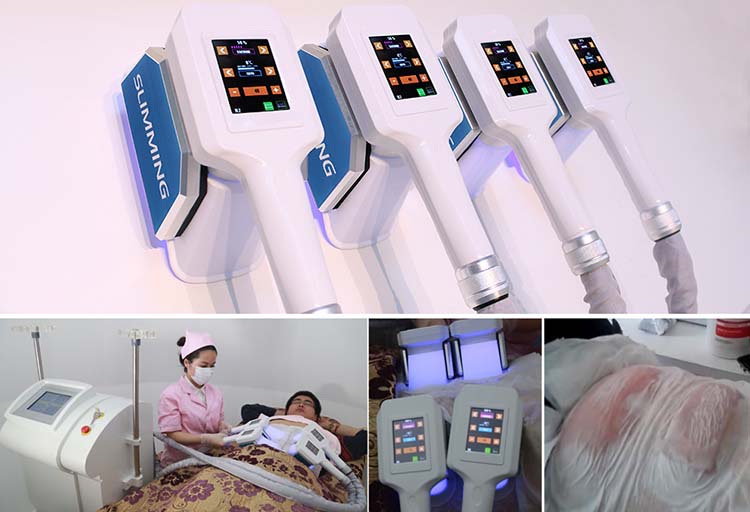 Cryolipolysis is a new, non-invasive way to gently and effectively Reduce fat in targeted areas of the body that results in a noticeable, Advanced looking fat reduction in the treated areas.
As triglyceride In fats will be converted into solid in particular low temperatures ,it Uses a cooling technology to selectively target fat bulges and Eliminate fat cells through a gradual process that does not harm the Surrounding tissues , reduce unwanted fat.The contact cooling of the hand piece surface regulates the temperature of the skin and protects fine dermal structures, realizing the fat Body-reshape effects while tightening skin!
Cryo Slimming Machine Body Shape,Cryolipolysis Fat Freezing System,Cellulites Freezing Fat Beauty System.