Permanent Painless Laser Teeth Whitening machine

Dental laser machine price,Dental laser machine supply,Dental laser machine quotation
Theory
Laser teeth whitening theory: A bleaching solution is applied to the surface of the teeth, and a laser light is directed
at the mouth. The solution is activated by a powerful heat from the laser and subsequently brightens the teeth. As
the laser illuminates the tooth, darker colored parts of the tooth absorb the laser rather than reflect it. This absorbed
light is converted into heat energy. Areas of the tooth like the pulp chamber and dentin are the darkest so they heat
up the most. Teeth typically become at least six to ten shades whiter.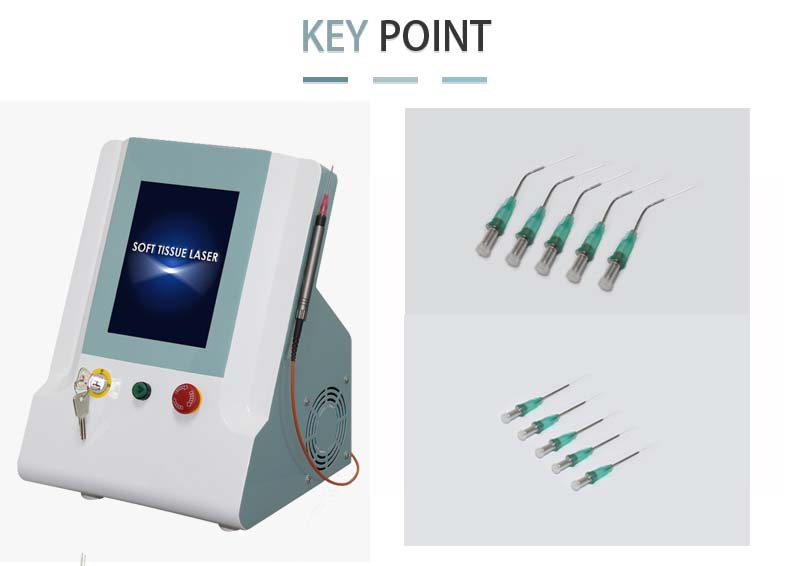 Applications
1. Teeth whitening, eliminate dental caries.
2. Treat and improve: senile or hereditary yellow teeth, black teeth, teeth whitening, dental fluorosis, exogenous pigment
teeth(Coffee, tea, tobacco stains deposition), drug-induced discolored teeth, genetic pigment teeth.
3. Remove tartar, plaque, pigment, tea stains, smoke spot on the teeth, restore teeth white and healthy color.
4. Anti-inflammatory, bactericidal, protect teeth and oral hygiene.
5. Incision, excision, vaporization, ablation and coagulation of oral soft.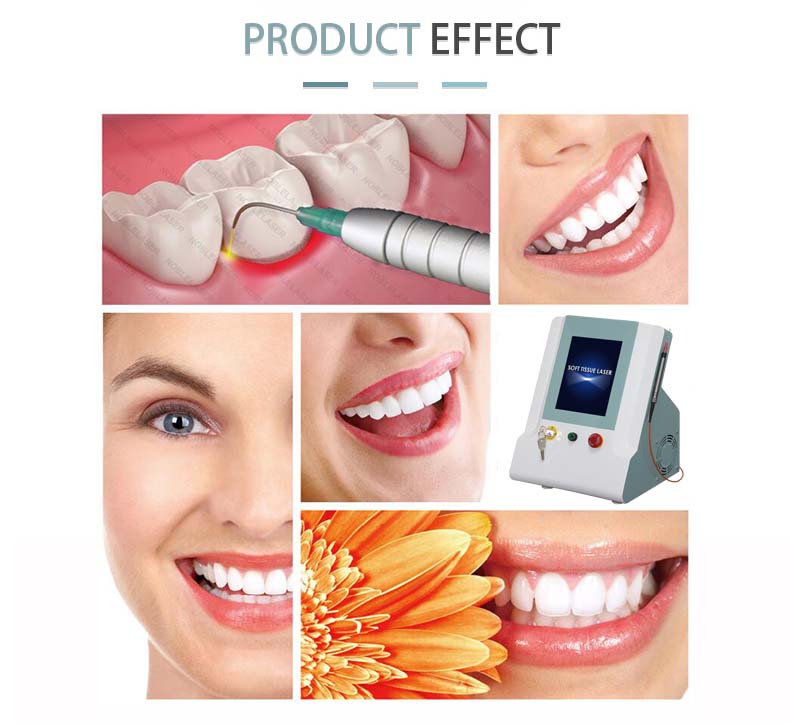 Features
1. Long lasting and unique fiber technology.
2. Gentle and comfortable.
3. Safety, no downtime, no bleeding, no pain.
4. Long time effect last, usually could up to 3~5 years.
5. High performance to cost ratio.
6. No injections.
7. Minimal thermal degeneration.
8. TUV ISO13485, CE approved.
VCA Advantages
1. Available treatment heads: Fiber-optical tip, TMJ therapy tip, Biostimulation big tip, Biostimulation small tip, whitening tip. More unique demands can be satisfied.
2. Treatment head can be adjusted with 360°angles according to treatment requirements.
3. Unique treatment handle, open mold by ourselves, energy is more stable.
4. Handle plug connection imported, plug and insert more than 5,000,000 times.
OUR SERVICE
Warranty: We offer 3 years warranty, lifetime maintain, 24 hours calling service.
Training: User manual, treatment manual, technology manual, training video CD,etc.
Certification: TUV ISO13485, CE, Free Sales, Medic device production licence,etc.
Quality: 80% imported promised best quality.
OEM/ODM: There is mold factory, painting factory for ourselves, fastest and lowest cost price for offer OEM/ODM service. Multilingual arbitrary languages on software.