3D High Intensity Focused Ultrasound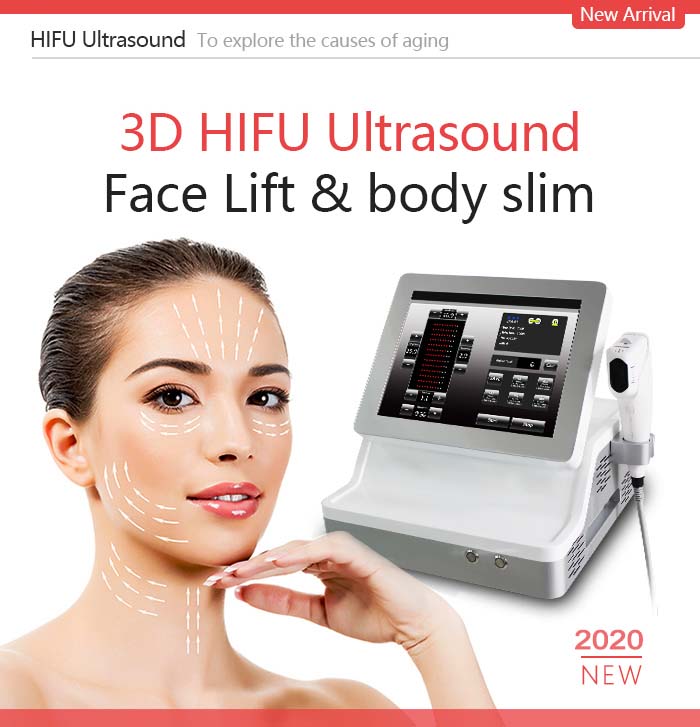 Ultrasonic focusing reaches the SMAS layer with its specific high-energy focused ultrasound, improves the SMAS suspension, comprehensively solve the facial sagging and relaxation problems.
It accurately positions the ultrasonic power on the SMAS 4.5mm under skin, performing the best effect of shaping, pulling and compacting for muscle growth and tra ction; impacts on the collagen layer 3mm under skin, making the collagen restructured and newborn, solving the aging problems by recovering elasticity, skin whitening, wrinkle removing and pores shrinking.
It is unnecessary to worry about the skin injury because the power is across the epidermis. Moreover, it has the functions of quick pulling, counter compacting and quick wrinkle smoothing.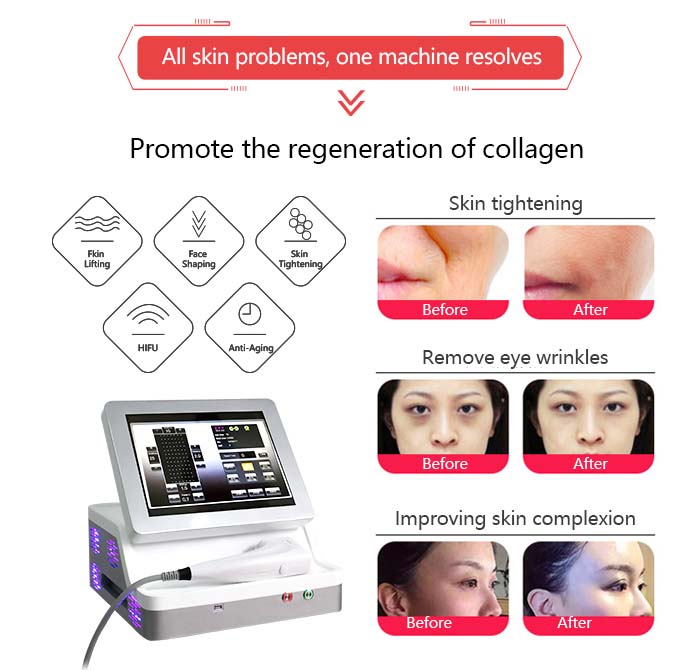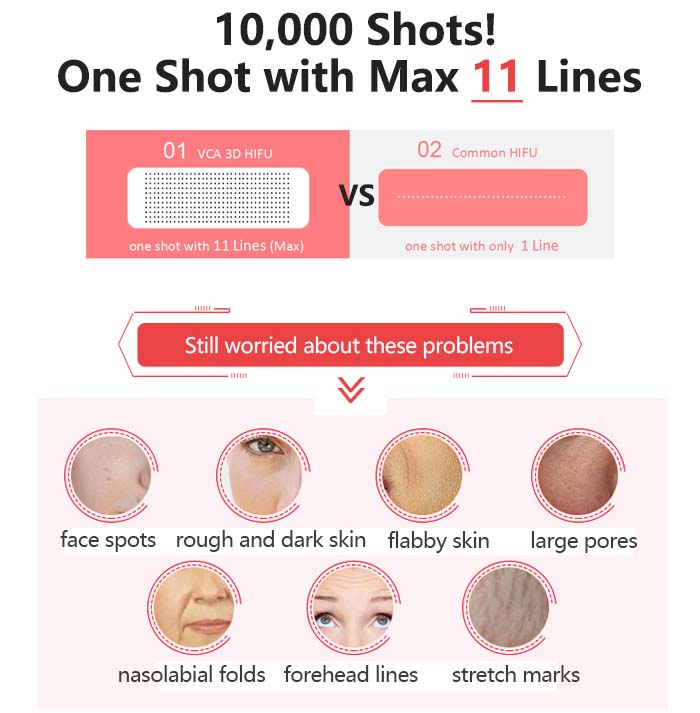 1. Remove wrinkles around forehead, neck, eyes, mouth, etc, improve skin elasticity.
2. Lifting and tightening both cheeks skin, improve jaw line, reduce "marionette lines".
3. Tightening skin tissues on forehead, lifting the eyebrows lines.
4. Improve skin complexion, making the skin delicate and bright.
5. Stubborn fats removal, body slimming, losing weight.
6. Body contouring, shape waist to be "S" shape.
7. Whitening and smoothing skins.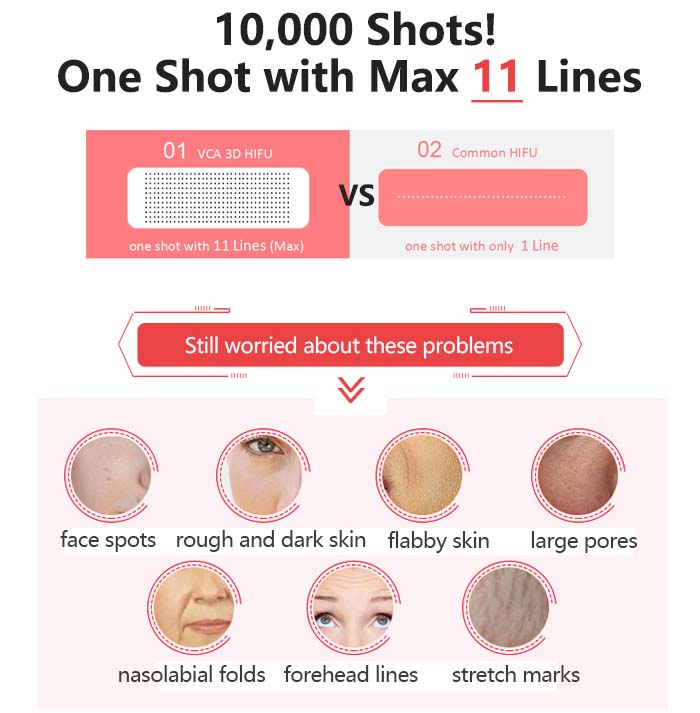 1.8 different cartridges are available for both face lift and body slimming: 1.5mm, 3.0mm 4.5mm and 6.0mm, 8.0mm, 10mm, 13mm, 16mm.
2.A wide range of treatment: facial lifting, wrinkle removal, chest lifting, fat reduction. Multifunctional in one machine, very cost-effective.
3.Longer lifetime for one cartridge can up to 20,000 shots.
4.Fast effect and easier treatment. 1 shot with 11 lines max, easier for body slimming. The shooting lines are multi-dimensional, it can be freely adjusted from 1 to 11 lines.
5.The appropriate parameters can be adjusted freely by operator according to the different customer's skin conditions, such as the distance between points and points , the distance between rows an rows,the energy on each point, the length of each line, all these parameters can be adjusted, the treatment is more precise and free.
6.The cartridges can be recognized automatically by screen, when insert different cartridges, screen will show different treatment area. Treatment is more accurate, the screen is more humanized.
7.Super large screen design, 15-inch color touch screen.
8.The machine's shell adopt metal material which is more texture compared with the ABS shell.