Application of picosecond laser :
1.This Pico second laser machine is equipped with high power supply, with double laser rod and
light, doing a good job at pigmentation removing, tattoo removing, eyebrow clearance and skin whitening, etc. And the effect is better than the common nd yaglaser machine.(with 5 probes totally) 3 fixed 1064&532&1320nm,
2.Adjustable probes 1064&532nm
、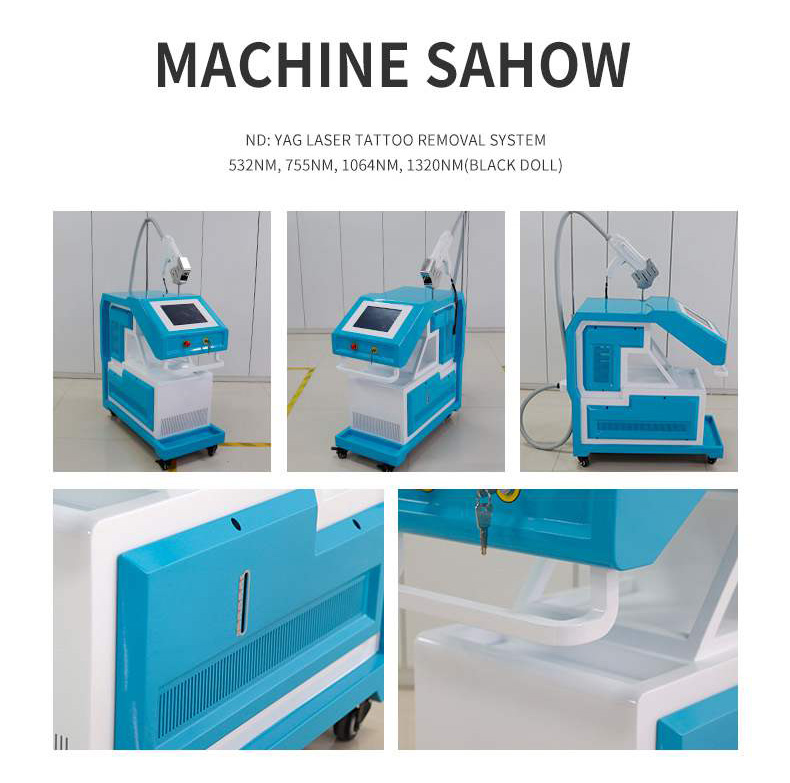 Technical features:
>>No injury to skin and hair follicle; no risk of scarring.
>>Instantaneous blasting high laser technology, international standard of production, technical test strictly.
>>Imported stone Q-switch cassette mechanism, the entire solid laser, without replacing Q-switch.
>>Painless treatment, little side-effect.
>>Easy to operate.